ISB Class Profile – 2018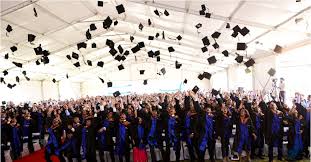 ISB recently published the profile of the Class of 2018. There have been some interesting changes this year with the most noticeable being the total class strength shifting back from 908 last year to 879 this year – indicating that the school is not going to compromise on quality for the sake of mere numbers. The average GMAT, at the same time, has gone up from 704 last year to 707 for the class of 2018. On the other hand, the average work-ex of the class has come down from 4.7 years to 4.6 years, suggesting an increase in the YLP candidates. Nevertheless, ISB continues to attract candidates with high work-ex, who are more keen to hone their leadership skills than to induce a career change through their MBA. The school, therefore, has been able to attract candidates with as high as 23yrs of full time experience.
The acceptance of GRE as a valid aptitude test is a noteworthy update. While the average GRE of the class matches well the average GMAT based on the ETS GRE to GMAT conversion guidelines, the lower limit on the class GRE range (303-335) remains significantly lower than its GMAT conversion. This could be primarily owing to the fact that it's only recently that business schools have started accepting the GRE and there isn't much bench-marking data available.
While the other numbers and demographics remain pretty close to last year, what's worth noticing is the new category of candidates called "Truly International". While ISB has been typically attracting international candidates with Indian origin who intended to move back to India, the new data point of truly international candidates suggests the school's focus on adding a global flavour as well diversity to the class – in line with its focus on positioning itself as a truly global program. The number of international students, therefore, has gone up more than four-fold from 4 to 18 students this year.
ISB's focus on quality and diversity has reflected well on its global ranking over the years, in addition to its luring placement figures and the range of interesting roles offered on campus.