One Year MBAs for High Work-ex Candidates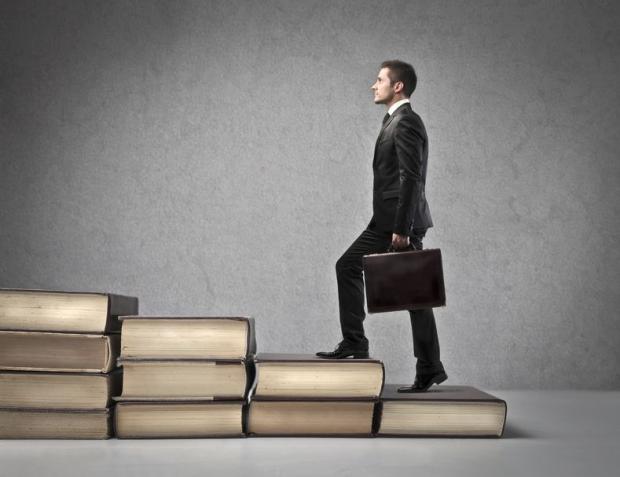 The founder of an AI-driven telemedicine company, an investment banker who led over $8B worth M&A deals, and a Finance Head at a leading MNC with 12 years' experience – what are they are doing in an MBA class, one may wonder. With the dynamic business landscape, leaders of today constantly seek to upgrade their repertoire of skills and gain knowledge that will make them industry-agnostic, innovative and adaptable.
Business schools, at the same time, have remained on their toes to keep pace with the requirements of the industry and deliver innovative programs that cater to the needs of professionals across varied segments. There has been a noticeable spike, in this context, among high work-ex candidates seeking an MBA. While the class average for most of the business schools remains in the range of 4 to 6 years, there are programs specifically designed to cater to the needs of the mid to senior level professionals with over 5 years' experience. The Sloan Fellows triad does exactly that.
What started at MIT with the support of a grant by Alfred P. Sloan, the late CEO of General Motors, soon expanded to Stanford Graduate School of Business and London Business School. The MIT Sloan Fellows Program, The Stanford MSx, and the LBS Sloan Masters in Leadership and Strategy are just the renamed and refined versions of the program – affirming and ensuring Alfred P. Sloan's conviction that experienced managers would benefit best from the program.
The programs, require a minimum of 8 years of full time experience and are highly selective in terms of the candidates' quality of experience, leadership potential and motivation to be a part of a demanding program. In addition to the application elements of CV, SOP and Application Essays, a test score is essential to be eligible to apply. While MIT and LBS have often waived off the GMAT requirement, starting with the 2018 intake, either the GMAT or the Executive Assessment (EA) remains mandatory now. While the programs in their initial years catered mostly to company-sponsored candidates, the awareness, the demand and the program-design have now enhanced significantly, to accept applicants across countries, businesses and domains. While the MIT and Stanford Sloan Fellows programs select a pool of about 100 ambitious leaders with an average work-ex range of 12-14 years, the LBS program is more selective with a class-size of about 60 and an average class experience of 17 years.
In addition to the Sloan Fellows programs, several other leading business schools have recognized the need to design a program for candidates already higher up their career ladder. A case in point is the Columbia J-term term, which is a customized entry option for candidates who do not need an internship, and are able to complete their MBA in 16 months (instead of the standard 24 months). These are typically candidates who have spent substantial time in an industry and intend to continue in the same industry. The Kellogg 1-year MBA, similarly, attracts a good number of candidates who wouldn't want to be out of the workforce for too long, and do not feel the need to take up the 2-year variant at the Kellogg MBA. The IBEAR MBA at the University of Southern California is another popular choice among applicants with higher experience. This is also a 12-month program with the average age of participants being 35 years. The Cornell 1-year MBA, on the other hand, is specific about the eligibility of candidates they expect in the class. Only professionals with significant experience and advanced degrees or certifications are eligible to apply. Candidates must do an "eligibility check" before they start their application.
In India, the IIM-A PGPX, IIM-B EPGP and IIM-C PGPEX are programs with minimum full time professional experience eligibility criterion of 5 years, whereas their class average touches 10. The Indian School of Business (ISB), on the other hand, attracts candidates with experience as high as 20 years and caters to their career advancement needs through the Senior Executive Club.
These programs have slowly, but surely, carved a niche for themselves and have successfully collaborated with the industry to design a bespoke curriculum with strong focus on personal development, leadership, strategic thinking, and a general management approach. While these programs are described by alumni as transformational – both personally and professionally, their widespread industry acceptance has undeniably placed a "premium" tag on these programs.