One Year Vs Two Year MBA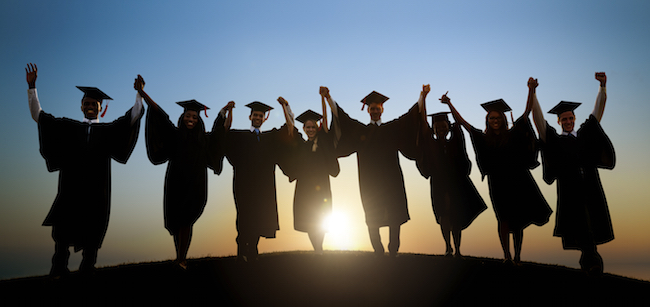 The one year MBA is becoming increasingly popular among prospective students and rightfully so. Many universities have introduced a one year Masters in Management programme to target the audience who are leaning toward a one year route.
One year Vs Two year MBA:
A two year MBA is a traditional two year course of business focussed on creating a wholesome academic experience for the students. A one year MBA is an intensive course that aims to complete an entire business curriculum in less than 12 months.
A two year MBA is a richer college experience that provides students with a longer networking option; longer time to grow and gain a better understanding of the career path that lies ahead. A one year MBA is an accelerated learning experience focussed on an audience who already has clear career goals and is looking to amass a whole lot of knowledge in an intensive short term course. A one year MBA is also not a long break away from the market. Even though MBA is a completely justifiable break, many aspirants do not want a career interruption for so long in a market that is changing in lightning speed.
Another obvious advantage of a one year programme is the cost, not just in terms of tuition but also in terms of accommodation, travel, general expense and so on. A one year MBA programme expects students to display academic brilliance, leadership and hard-work and can only be opted for by aspirants who have had enough experience so as to not be overwhelmed by such demands.
From the pros and cons, we can deduce that the one year programme would be perfect for mature individuals who want a quick knowledge dump and a two year programme is better suited for younger individuals who want a more wholesome experience.
Limitations:
So what do students give up in a one year course?
Since the program is so intense, they do not really get the time for extracurricular activities. They also do not get enough time to develop an active social life and thereby limiting their networking opportunities. They miss out on a wholesome college experience. However, most experienced professionals who believe in the phrase 'time is money' are more willing to sacrifice this.
ROI:
As the cost of doing a one year MBA is lesser than a traditional program, the time taken to make up for the cost incurred is also comparatively lesser.
Curriculum:
A common question is if students will miss out on learnings opting for a shorter programme. ISB claims to provide students the learning of a traditional MBA in a customisable format. INSEAD MBA is a 10 months programme that expects high level of involvement by the students. The Kellogg one year MBA programme allows students to bypass core classes and focus on the electives so that experienced students need not relearn what they already know but focus on those topics that will lead them to their career goal.
The programme that was popularised by Europe is now catching on all over the world. Some popular 1 year MBA programmes are at INSEAD, ISB, IMB, Kellogg, Oxford University's Saïd Business School, Warwick Business School S P Jain School of Global Management in Australia, IE Business School and Canada's HEC Montréal.
What is the best option for you?
Here, it is time to revaluate your life, your career, your priorities and your goals. It is time to ask yourself some very important questions.
Why MBA? Will I be able to cope up with my peers in an intensive one year programme? Does networking play an important part in my career? Can I let go of that year for accelerated growth? Do I believe education is meant to be a sprint? Will I grow and transform in one year?
One year or a two year course need not be a very hard decision to make. A lot of it depends on where you are currently in your life and where you see yourself. It depends on the factors you are willing to sacrifice and the commitments you are willing to make.